Grade 2-6 Principal
(Crestwood, Elma, Lime Springs/Chester)
Twitter @GregAAdams7 #2020HowardWinn
Looking ahead...District Redesign
We now know that all 4th grade students will be educated in Lime Springs beginning next fall. Now the conversation turns to the logistics of making this happen.

The intent will be that the teaching and learning at Lime Springs will follow the same model with the same supports available to all other grade levels in the district. We also are working at determining the model that best serves our 6th grade students.
We have a tentative date of May 27 for introducing next year's 4th grade to the Lime Springs/Chester School in coordination with an evening Open House for parents and students.
Transportation plans are still being developed and will be shared once complete.
New Teachers!
We are in the process of interviewing for Special Education, Spanish, K-8 instrumental and vocal music, and Dean of Students/Activities Director. It is exciting to meet our applicants to see their desire to teach and to share our vision for the Howard-Winneshiek CSD.
We welcome Sara Grimm as PK-1 Principal and Director of Teaching and Learning for next school year. Sara has initially accepted our offer and pending board approval, will begin in July.
Go the Distance Day
Teachers will plan to walk or engage their students in other physical activities/games for 30 minutes to promote fitness.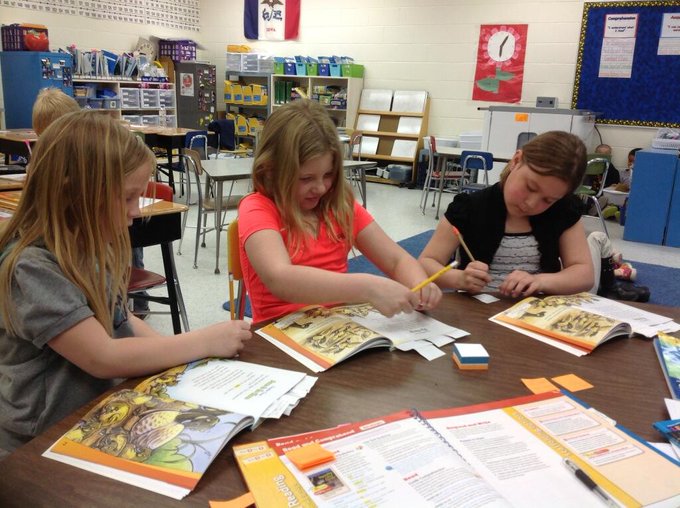 Paraeducators Continue to Learn New Strategies
Seven paraeducators are enrolled in the Paraeducator Summer Institute 2014 through Keystone AEA. They will attend a hands-on workshop; learning skills in "Make-n-Take Boardmaker, iPad uses, Talking Books and Social Studies, and Google Tools. Any paraeducator that is interested may still enroll prior to May 16. Please contact Greg Adams.
IRA (International Reading Association) Conference
http://www.reading.org/annual-conference-2014/
Next year's kindergarten teachers will be attending the International Reading Association Conference in New Orleans from May 9-12. This trip is made available through SINA funds. Julie Franzen, Paula Galvin, Lois Leifeld, Michelle Timp, and Greg Adams will be excited to share strategies learned during the conference.
Mile Markers
Mr. Carver asked us to take an "inventory" of notable items of progress this year. It was great to reflect on this and realize how much has happened in one year. It is a tribute to our staff's willingness to press boundaries and challenge themselves to provide an even better educational system. I'm proud of so many people that "roll up their sleeves" and make things happen. Here are a few to note:
Teacher collaboration- Common planning time.

Student intervention schedules designed to provide targeted, small-group instruction, based upon weekly assessments.

Peer observations- Observing our colleagues in action.

Marked improvement in MAP scores from fall to spring.

District redesign to serve all students at grade-level which makes the four points above possible for everyone in the district.

Redesign a 6th grade model considering best practices.

Connecting classrooms globally, in other districts throughout the country and the world.

Celebrating our story through Twitter and other media.

Professional relationships developed.

Completed the appropriate evaluations of staff.
MAP Results
Teachers are reporting excellent gains in MAP results from fall to spring testing. It is great to see that the new strategies implemented are having positive effects on student learning!